Bristol Washroom Refurbishments releases video "Waterless Urinals for Office & Factory Toilet Refits In Bristol" which is viewable at https://youtu.be/kjHgUL5cmQ4 For more information go to https://www.bristolwashroomrefurbishments.com/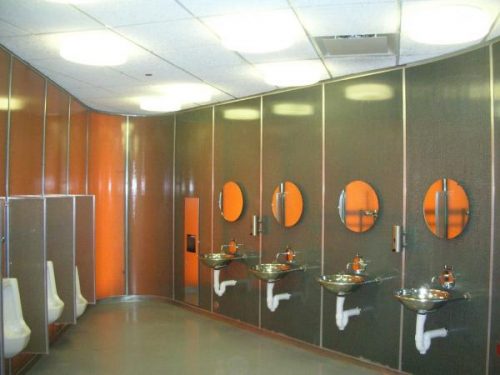 Bristol, United Kingdom - February 26, 2020 /PressCable/ —
For people interested in Commercial Washroom Refits, Bristol Washroom Refurbishments has just released a new video "Waterless Urinals for Office & Factory Toilet Refits In Bristol".
This new video can be viewed at this link: https://youtu.be/kjHgUL5cmQ4
This video covers the facts about how waterless urinals are able to save water which is good for the environment and beneficial for lowering utility bills.
It also highlights that Bristol Washroom Refurbishments offer full refit services for toilets in churches, workplaces (offices and factories), restaurants, shops, pubs, nightclubs and more. Any toilet open to the public or for communal use can be fitted out to the customers specification.
Owner of Bristol Washroom Refurbishments , Martin Holder says "We are committed to serving our customers with user friendly, long lasting and environmentally friendly toilets. We also work with our clients and the end users to minimize disruption. "
Ever since waterless urinals were introduced in the 1980s, much debate has followed about their performance. there are several benifits that potential users should consider.
Urine is sterile. Bacteria develop when urine is mixed with water. Waterless urinals not only eliminate flushing, but also water splashing onto floors or walls.
Waterless urinals use gravity to draw urine toward the drain and through a trap. The trap contains a liquid that allows urine to pass through while forming a seal against odors, like water passing through oil.
Traditional flush urinals often run into maintenance issues. Valves, for example, get jammed and either won't move or will continuously flush. Waterless urinals have no flush values, sensors, or moving parts.
A traditional urinal uses anywhere from 1 to 3 gallons per flush, consuming up to 40,000 gallons annually. Based on water savings alone, the return on investment is less than two years.
More information about Bristol Washroom Refurbishments can be found at https://www.bristolwashroomrefurbishments.com/.
Contact Info:
Name: Martin Holder
Email: Send Email
Organization: Bristol Washroom Refurbishments
Address: 25 Signal Road, Bristol, England BS16 5PF, United Kingdom
Phone: +44-7950-381389
Website: https://www.bristolwashroomrefurbishments.com/
Source: PressCable
Release ID: 88948025