GEM Worldwide, a leading logistics company providing same day courier and fulfilment services in London has announced new same day order delivery services. The company's services enable businesses to focus on sales and brand growth whilst providing fast delivery and high standards of customer service.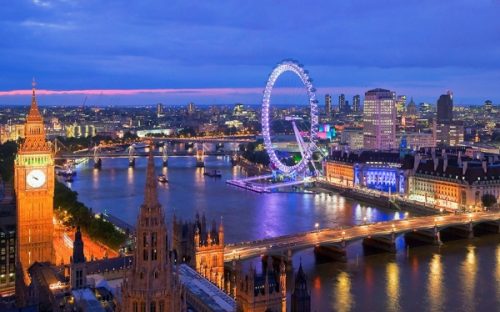 Colnbrook, United Kingdom - January 3, 2018 /PressCable/ —
GEM Worldwide, an international logistics company based in Colnbrook, Berkshire near London Heathrow Airport has launched new same day delivery services in London.
The company provides custom solutions and has seen a significant growth in demand for same day order delivery services in London. Customers include businesses, retailers, restaurants and online stores. The company serves customers with volume deliveries requiring same day delivery as well as smaller volumes or one time deliveries.
The service covers all London postcodes and benefits include live real time tracking, proof of delivery and SMS technology allowing recipients to control when they receive their delivery.
GEM provides pick pack ship and fulfilment services and parcel delivery services. Customers wishing to keep their order processing in house can benefit from GEM's same day London services through setting up an account and scheduling parcel collections as required. Customers are also able to outsource their entire fulfilment operations by having their stock delivered to GEM's leading warehouse facilities for check in, processing and onward delivery.
GEM Worldwide's company spokesperson said "We have seen significant increases in demand for same day delivery services to London customers, this has partly been fuelled by new delivery expectations set by Amazon Prime delivery speeds, and also consumer lifestyle trends around convenience and choice. We are pleased to have been able to set high standards for London same day deliveries, helping our customers grow their sales and provide a great all round experience for their customers."
Customers using GEM's systems can access full delivery solutions online, create shipment and consignment documents quickly, schedule parcel collections and provide their customers with real time tracking information, reducing customer service tasks and improving customer satisfaction. Businesses can contact the company to discuss their custom
" target="_blank">courier quote London for same day and next day delivery services.
Customers are also able to use the company's import and export services, to reach new markets with fast and efficient direct routes to worldwide destinations. The company has UK and Singapore locations and has customers across the world. Customers include ecommerce, retailers, manufacturers, education sector, advertising and other sectors. Businesses are also able to obtain a